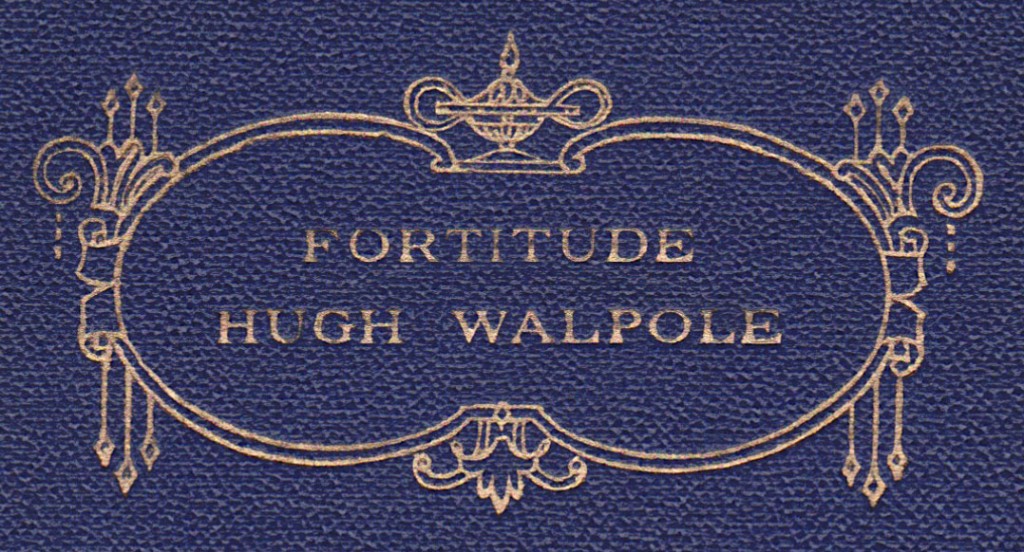 I first discovered the work of Hugh Walpole in an Oxfam charity shop in Temple Fortune, North London back in November 2011.
I distinctly remember perusing the shelves for any interesting new finds for my online antique book store when I came across an intriguingly titled 1933 copy of "Fortitude".
As I opened the contents page and saw the first entry, "An Introduction To Courage" it already had me hooked. The words leaped out of the leather binding off the slightly tanned page and when I read the first paragraph of the first chapter those famous words made the hairs on the back of my neck stand on end. "'Tis Not Life That Matters, But The Courage You Bring To It!".
Already being an avid reader of personal development and psychology books my left brained instincts had previously only had fleeting encounters with novels but something in the words of the book spoke out to me and drew me in. I took the book, paid the cashier and rushed home in anticipation of delving into my new literary find.
And I wasn't disappointed. The next few weeks saw my daily commute fade into oblivion when I read chapter after chapter of the adventures of Peter Wescott a young writer in the making, and therein started my journey of discovery with the works of Hugh Walpole. Fortitude and every book I've added to my collection since has been a real page turner, filled with anticipation on what the next chapter will bring.
Hugh Walpole was a prolific writer and an incredible self made man. He didn't have the privileged background that many writers of his age may have started out with, but he had the courage, tenacity and persistence to follow his dream of being an author and built a life of abundance, artistic interest and stability through his properties in Cumbria and London.
Over the past nine years I've been privileged enough to be able to collect nearly all of his books, including the much sought after limited edition privately printed autobiographical works which give a unique and rare insight into the real thoughts, fears and passions of the man behind the quill. Alongside the books I'm now collating ancillary letters, ephemera, interviews and other literary items to bring as complete picture as I can of the life and work of an author that has all but been forgotten since his untimely death in 1941.
If you are just discovering Hugh Walpole's work or a lifelong fan, I'd love to hear your comments on any of the posts or if you have any information, documents or ephemera that you think might be of interest, do reach out to me via the contact page. I'd love to hear from you.