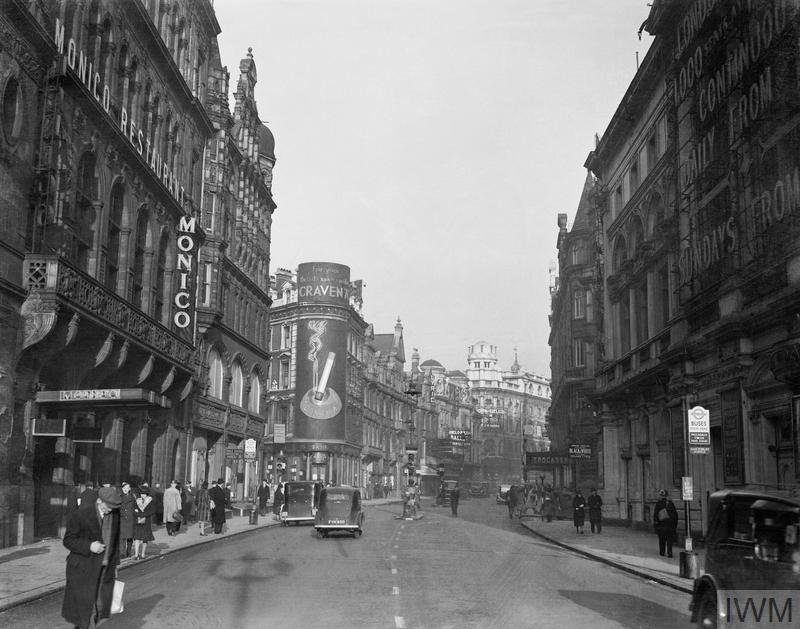 The Society of Old Friends is a society formed at the turn of the 20th Century comprising of a small group of booksellers and publishers and later stationers. They called themselves "The Odd Lots". The society still exists today.
In 1938 the Society of Old Friends held their 29th Annual Dinner at the Monico Restaurant in Shaftesbury Avenue, London. Their guest for the evening was Sir Hugh Walpole, C.B.E.
Some time ago I was privileged enough to obtain a copy of the menu and agenda for the evening, listing the dishes, toasts and artistes for the night. The cover of the menu was beautifully illustrated with a motif and a poem by Millie Aumonier, a lesser known member of the artistic Aumonier family. The poem flows as follows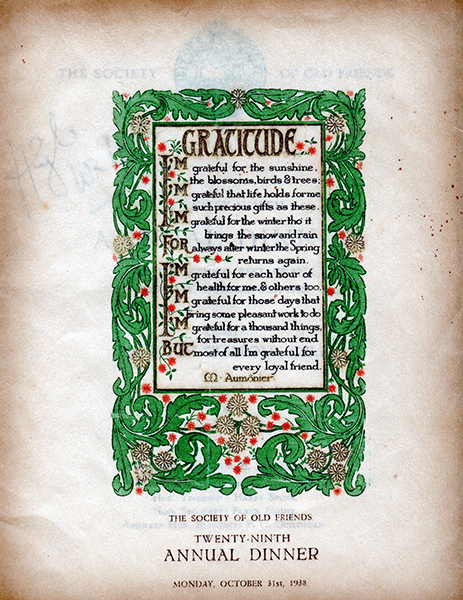 I'm grateful for the sunshine,
The blossoms, birds & trees,
I'm grateful that life holds for me,
Such precious gifts as these,
I'm grateful for the winter,
Tho it brings the snow and rain,
For always after winter,
The spring returns again,
I'm grateful for each our,
Of health for me & others too,
I'm grateful for those days that,
Bring pleasant work to do,
I'm grateful for a thousand things,
for treasures without end,
But most of all i'm grateful for,
every loyal friend.
(M. Aumonier)
It's a beautiful poem, and one I think that would have resonated with Hugh Walpole. The menu I own is also signed by Hugh on the inner page, whether he signed all the menus I've no idea but it does make it all the more special.
And what a night it must have been, as you can see from the details of the night from the agenda, they had no less than 7 courses on the menu, 3 toasts and 6 artistes.
The so called "odd lot" knew how to have a good time!
Cover photo of the Monico Restaurant – credit: LONDON AS USUAL: EVERYDAY LIFE IN LONDON, ENGLAND, 1940 (D 1791) A general view looking down Shaftesbury Avenue towards the Lyric and Apollo Theatres. On the left can be seen the Monico Restaurant and on the right, the Trocadero. A large advert for 'Craven A' cigarettes is clearly visible. Copyright: © IWM.
Original Source: http://www.iwm.org.uk/collections/item/object/205195894