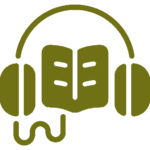 On this page you'll find a selection of Hugh Walpole Audiobooks gathered together for your listening pleasure.
In addition to my own productions, I'm featuring Hugh Walpole's works that have been recorded as audiobooks by the talented people at Librivox who make their recordings freely available in the public domain.
I hope you enjoy listening to Hugh Walpole's work.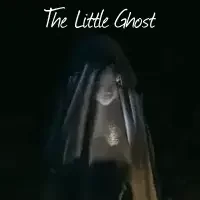 The supernatural story of how a man's grief for the recent loss of his friend turns into companionship reaching out from the other side.
Production by Simon Dunant @ The Walpole Chronicles, Reading by Amazon Polly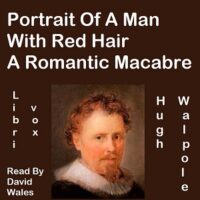 Portrait Of A Man With Red Hair.
Is the father insane or merely sadistic, a man entombed in a spirit of malevolence? This 1925 novel by a perceptive observer explores the territory exceptionally.
Librivox recording by David Wales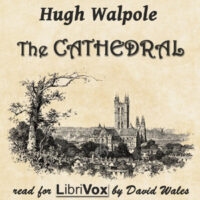 The Cathedral.
The story of an arrogant 19th-century archdeacon in conflict with other clergy and laity.
Librivox recording by David Wales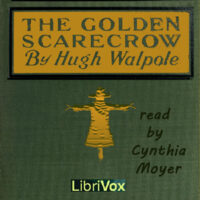 The Golden Scarecrow
The Golden Scarecrow, in nine chapters, presents nine stories of nine children, united by location, more or less. A tenth story of a tenth life, divided into Prologue and Epilogue, provides a different sort of unity.
Librivox recording by Cynthia Moyer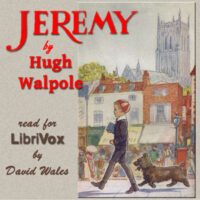 Jeremy
The story of Jeremy and his two sisters, Helen and Mary Cole, who grow up in Polchester, a quiet English Cathedral town. There is the Jampot, who is the nurse ; Hamlet, the stray dog ; Uncle Samuel, who paints pictures and is altogether 'queer'; of course, Mr. and Mrs. Cole, and Aunt Amy.
Librivox recording by David Wales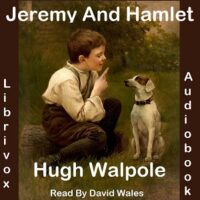 Jeremy And Hamlet: A Chronicle Of Certain Incidents In The Lives Of A Boy, A Dog, And A Country Town
Hamlet is Jeremy's dog. This 1923 book is Hugh Walpole's second volume in his Jeremy semi-autobiographical trilogy (Jeremy and Jeremy at Crale being the others) about a 10 year old boy. It's the story of Jeremy and his two sisters, Helen and Mary Cole, who grow up in Polchester, a quiet English Cathedral town.
Librivox recording by David Wales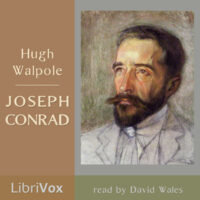 Joseph Conrad
Written by Hugh Walpole, this is the literary biography of Joseph Conrad (1857 – 1924) who is regarded as one of the greatest novelists in English. He was granted British nationality in 1886, but always considered himself a Pole. Though he did not speak English fluently until he was in his twenties (and always with a marked accent), he was a master prose stylist who brought a distinctly non-English sensibility into English literature. He wrote stories and novels, many with a nautical setting, that depict trials of the human spirit.
Librivox recording by David Wales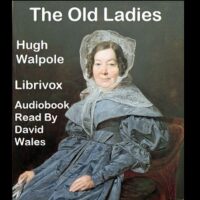 The Old Ladies
The Old Ladies (1924) is a study of a timid elderly spinster exploited and eventually frightened to death by a predatory widow.
Librivox recording by David Wales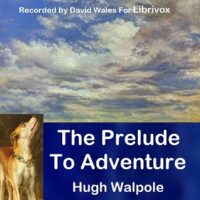 The Prelude To Adventure
Olva Dune is a Cambridge undergraduate who commits a murder and at that moment feels the presence of God. In a tour de force Walpole novelizes the Francis Thompson poem The Hound of Heaven, about a fearful soul pursued by an insistently loving God.
Librivox recording by David Wales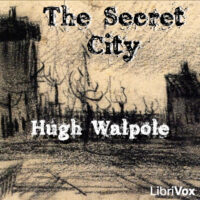 The Secret City
Written in the first person, The Secret City is a novel in three parts of a journey through post World War I Russia and the Revolution, during a period of Civil War and economic collapse. Our hero sets sail in 1916 and is swept up into the Revolution.The memories of a more opulent life remain.
Librivox recording by various readers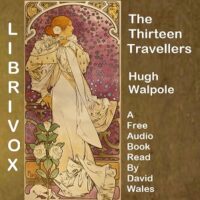 The Thirteen Travelers
The year is 1919 and peace has sprung upon the world after the unspeakable carnage of World War I. The place is Hortons, a building of expensive flats on Duke Street just off Piccadilly, London. Social structures are disintegrating, expectations are not being met, people are confused, life is different. Each story is about a person who lives or works at Hortons, all struggling to adjust to life as it has radically changed. Twelve short stories, published in 1921.
Librivox recording by David Wales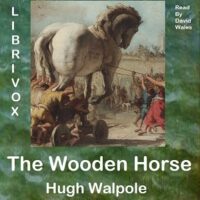 The Wooden Horse
Walpole's first novel (1909), The Wooden Horse is the story of the Trojans, a family which accepted tranquilly the belief that they were the people for whom the world was created. But when Harry Trojan came home after twenty years in New Zealand, with the democracy learned by working his hands, he was the "wooden horse" who boldly carried into the Trojan walls a whole army of alien ideals, which made of that egotistic family a group of human beings content to be human.
Interesting are his struggles against stubborn prejudice; dreamlike the pictures of the old Trojan house, rising from the edge of the gray Cornish cliff like an older cliff, yet surrounded by fragrant rose gardens; but what most distinguishes The Wooden Horse is its passionate adoration of the sea, the cliffs, the weather-worn old Cornish houses, where bearded men tell of haunted moors and the winds of the deep.
Librivox recording by David Wales