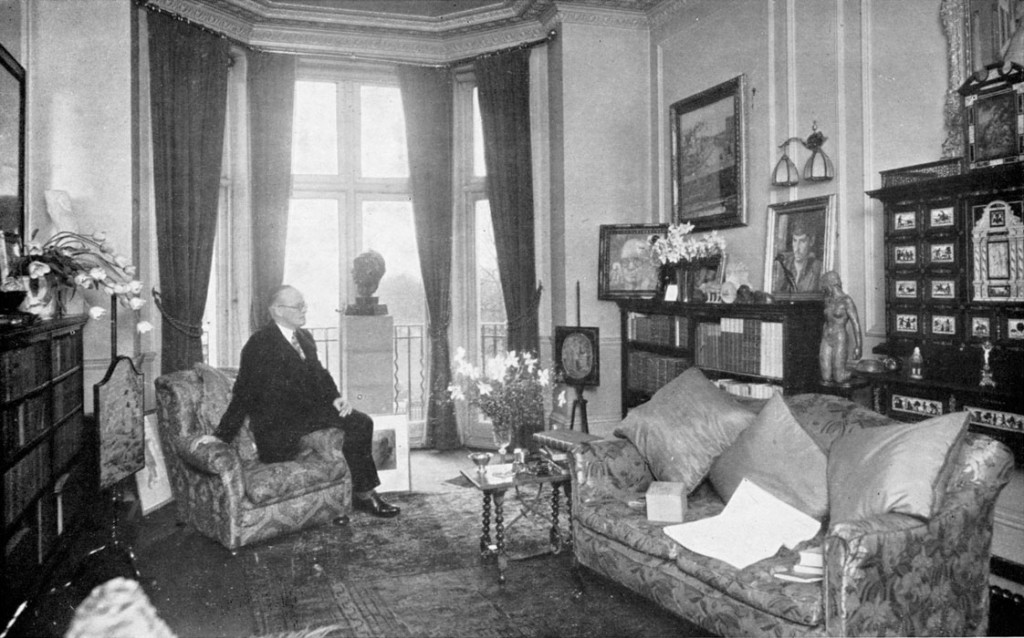 Whilst Hugh Walpole is best known for his championing of the Cumbrian countryside through the Herries Chronicles series, his time as a writer also saw him spending a lot of time in London where he had a flat at 90 Piccadilly. As usual he would fill it to the brim with his ongoing treasure trove of world art, and although he was in the middle of a city he chose one of the best views over Green Park to inspire him whilst working on his writing.
It made sense for Walpole to own a central London home, since if he was to succeed in the literary world the socializing, networking and deal making that was necessary to maintain his commercial standing could only take place in the capital, where most of the major publishers were based.
Piccadilly Circus was also the inspiration for his book "Above The Dark Circus" (named "Above The Dark Tumult" in the US, presumably as the Americans wouldn't understand the London references).
I recently revisited 90 Piccadilly but as you can see from the picture, sadly the site is currently derelict and in a sorry state. It appears that the building was originally built in 1883 just a year before Walpole's own birth.